PA Office:
1190 Princeton Lane
West Chester, PA 19380


THE TEAM
Kelly Markus
CVO & Owner
---
Kelly most recently served as the VP of Experiential Marketing at Refinery29. She was specifically recruited to transform the Experiential Department and scale the 29Rooms event property. Simultaneously she doubled the co-branded events, ultimately supervising the production of over 50 events in the US and London. By Y1, she grew the top and bottom line revenue over $16M. In Y2, she scaled the business with 4 US tent poles, exceeded financial goals again to $24M and enabled the property to be sought out by IMG Live for global expansion. Under her supervision, the property won 2 Digiday awards, was nominated for its first Webby, an LA Think Award and named the Hottest Event Business in Media by Adweek. An industry-diverse and myriad of event work experience in over 40 US markets including: Rubik Marketing's HBO Game of Thrones Season 6 US City tour; Entertainment Weekly's POPFEST; the Time 100 Gala with performances by Nicki Minaj and Ariana Grande; the Intel Developer Forum; Jaguar XL's launch with Christina Hendricks; Steinway & Sons Spirio launch; Sega's Sonic Boom fan event at ComicCon; William Rast's Spring runway show; Intel at Mercedes Benz Fashion Week Spring; and Coca-Cola's Rihanna record release concert. She has been listed on the #BizBash500, presented at XLive, Fast Company Innovation Festival, BizBash East, She Runs It, the Association of National Advertisers and NYU's Stern School of Business. Kelly is a Drama graduate of New York University's Tisch School of the Arts. Rock on.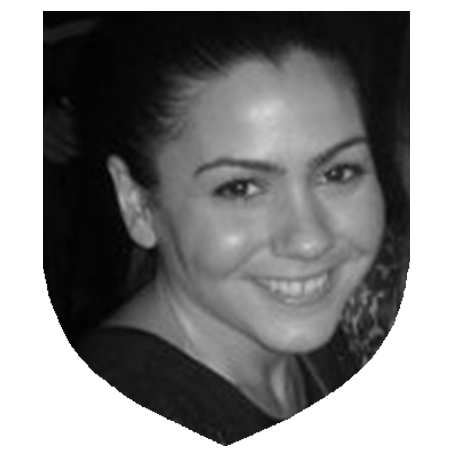 Christine Sausto
Senior Producer & Creative Strategist
---
Christine knows all sides of creative content strategy, brand development, and production. For the past 13 years, she has collaborated with agencies and brands in fashion, beauty, lifestyle and non-profit spaces as a Senior Creative Strategist and Project Manager. She is recognized for her effective communication and ability to identify any client's true goals. With clarity and vision, she has managed projects of all sizes, and has consistently achieved defined results. In 2012, Christine co-founded The Angle Agency, a Brooklyn-based artist management and brand development agency, where she partnered with clients such as Amazon, Target and Bloomingdales. On Experiential teams with Vogue and Refinery29 she engaged top-level strategy to execute and manage brand-specific partnerships and events, create personal connections, and enhance client relationships. Christine brings an entrepreneurial spirit and a can-do mindset to her work. She graduated magna cum laude from FIT, and is originally from Upstate New York.
Randa Eid
Sr. Production Coordinator
---
Randa has been a producer in NYC for more than 15 years. Her lifelong passions for art and music led her to the world of production after a successful 12 year career as a Producer at Al Jazeera TV NY where she oversaw production on news features and documentaries on global politics, technology, and climate change. Since then she has produced commercials, short films, docs, music videos and interactive and experiential events with Arcade Agency, Tribeca Digital Studios, Hulu, Wieden+Kennedy, Little Bear Inc, and Kickstarter, among many others. From 2017-2018 she was Director of Creative and Culture at Carakale Brewing Company, Jordan's first craft brewery. In this role she worked as an ambassador for the brand and for the rich history and culture of the oft-misunderstood Middle East by producing over 20 events and activations with some of the most reputable organizations and companies in the world including The United Nations, Moma PS1, Adidas and Art Basel.
Eve Cohen
Executive Producer
---
Eve has been working in the hospitality, events and festival business for over 22 years. Her foundation was gained through12-years of experience as a professional chef, caterer and cooking school director in 5-star resorts and restaurants around the country. Over the past ten years, Eve has been the Managing Director for the Life is Beautiful Festival which won the Pollstar's Festival of the Year award in 2016 and the Associate Director of the Food Network, New York City Wine & Food Festival. She led that production to the successful donation of over $3.5 million to the benefiting hunger relief charities. In 2017 and 2018 Eve proudly served as Executive Producer 29Rooms Los Angeles, the creative and fully interactive masterpiece of the online media company Refinery29.
DJ Corney
Sr. Environmental Designer & Creative Director
---
DJ Corney has been working as an experiential designer for 10 years and in that time has created immersive and highly photographable experiences for companies and artists including: Kali Uchis, Hermès, Revlon, Clinique, BareMinerals, Refinery29, Barbie, Uber, Google, YouTube, LinkedIn, Netflix, Ray-Ban, Etsy, Tide, Old Navy, 1800 Tequila, Macallan, Heineken, and Delta. With a background in both fine art and industrial design, he has a unique ability to execute high concept creative with aesthetic vision that is grounded in realistic manufacturing processes and materiality. He is a highly skilled designer and is capable of creating assets ranging from photo-realistic 3D renderings to hand crafted installations.
Katie Bowman
Executive Producer & Creative Director
---
Most recently the Director of Production at award-winning agency Mirrorball and previously a creative consultant at Refinery29, Katie has spent a decade designing and producing cutting edge experiential: 29Rooms, adidas, Jack Daniels, Perrier and many more. As Executive Producer at Rubik Marketing, she helped build the agency into a darling of the film industry, developing and owning relationships with HBO, Disney, Sony Pictures and Fox Home Entertainment. An obsessive creator of experience and community, Katie runs a Brooklyn-based dance/art collective named Treetops, which pairs world-renowned DJ talent with a passion for hosting and absurdist play.
Josh Tjaden
Sr. Producer & Creative Strategist
---
Josh Tjaden is a mission-driven program manager with 15 years of experience in the experiential marketing and live events space. As a senior creative producer, he has collaborated on a variety of multi-channel engagements for high profile clients such as: Delta Air Lines, FanDuel, Jack Daniel's, Jaguar Land Rover, Lionsgate Films, L'Oréal Paris, New Balance, New York City Marathon, and the United States Tennis Association. Since joining the Hunters Point team, Josh has produced the Angry Birds "Venting Machine" fan event in Times Square, and an activation for the British femtech company Elvie at this year's CES in Las Vegas.
Jeff Cleveland
Creative Director & Enviormental Designer
---
Jeff Cleveland is a strategically creative Jeff-of-all-trades-- a multidisciplinary artist, designer, creative director, and marketing expert with over 20 years of professional experience in Advertising, Branding, Communications, Entertainment, Experiential Marketing, Live Events + Performance Production, Media + Public Relations, Social Media, and more. Select clients include Delta Air Lines, The Coca-Cola Company, Refinery29: 29Rooms; The Color Factory; General Mills, Happy Little Plants, Conde Nast, Yoplait, et al.
Audrey Ketchell
Sr. Production Coodinator
---
Audrey is an event manager with skills in strategic planning, vendor management, logistics planning and execution, budget optimization and event reporting. With a unique background combining theater production and customer experience management, Audrey's focus on collaboration, creativity and financial resourcefulness has helped create successful experiences and activations for a range of companies and organizations including Third Rail Productions, New York City Opera, Creative Arts and Athletics, and Misfit Toys.
Ryan Barckley
Sr. Production Coordinator
---
Ryan is a go-getter, puzzle solver, and an overall make it happen kind of guy! Ryan has been involved in television and event production for close to 10 years. He has worked on major award shows including several years at The Tony Awards and the 60th Grammy Awards. He has been part of educational events such as Doodle for Google, The World Science Festival and numerous television and streaming events like National Geographic's Yellowstone Live, Times Square New Years Eve, Taylor Swift's Lover's Lounge YouTube Live, The Kennedy Center Honors and Jazz at The White House. Ryan has also been fortunate enough to play a role in historic moments such as the 2016 Democratic National Convention, The Hand in Hand benefit for Hurricane Relief and The 2016 ACLU Facebook Live Stand for Rights Event. In addition Ryan also continues to expand his skillset in event and experiential production working on Refinery29s 29 Rooms in New York, Chicago and Los Angeles, brand activations for Bonobos, Nike, Twitter and events for brands like Google, Twitter, VIPRA, and Rovio. Outside of work, Ryan loves finding new and interesting food (if you need a recommendation, give him a call). He loves reading up on tech news, keeping up with current events and cooking food with as many cooking gadgets as he can get his hands on. Ryan prides himself on being able to get anything done at home or at work, and is excited to be a part of the Hunters Point Team.